10 Ways To Get Organized For A Move By Laura Gaskill, Houzz Contributor
Whether you are going across town or across the country, moving an entire household can bring on meltdowns, even among the best of us. But by beginning the planning process as soon as you know you will be moving, you can minimize stress and increase the likelihood that everything will go smoothly on moving day and afterward. Read on for 10 sanity-saving ways to get ready for the big move.
1. Picture how you want your new home to feel.
The best thing you can do to prepare for any move is to let go of excess belongings. Get motivated to clear clutter by viewing this as an opportunity to streamline your belongings and let go of stuff you have been wishing you could get rid of. Now is your chance!
When you are considering whether to keep an item, imagine packing it, physically carrying it from your old house to the new one and unpacking it. Is it worth the effort? How would it make you feel to see this item in your new home — if the answer is "weighted down," let that be your cue to let it go.
2. Start with the virtual move.
If you are not already in the habit of backing up your data, now is the time to invest in an external hard drive or sign up for an online data storage service. Knowing that your computer files and digital photos are safely backed up can take a huge weight off your shoulders.
3. Organize your cords now for easier setup later. Label each cord with the name of the device it goes to and you won't have to worry about searching for the one cord you need. For devices that have multiple cords, use colored dot stickers to label each cord and the hole it plugs into on the back of the device. Then when you go to reconnect it after the move, you can save yourself the frustration of figuring out what goes where.
4. Gather important papers in a fireproof lock box. Like backing up computer files, saving important documents in a lock box is something that we all should be doing, whether or not a move is in the near future. Gather birth certificates, passports and other vital records and sensitive financial documents in your box. When moving day arrives, this box should come with you in your car (or put the contents of it in your carry-on bag if flying).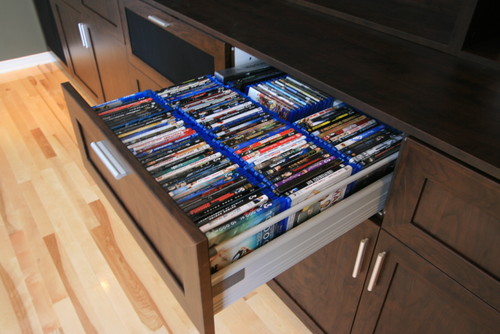 5. Streamline DVD and CD collections.
If you have a large movie or music collection, save yourself a few boxes by moving the discs into binder sleeves and discarding the cases. If you already have your music collection on your computer, consider getting rid of the CDs altogether.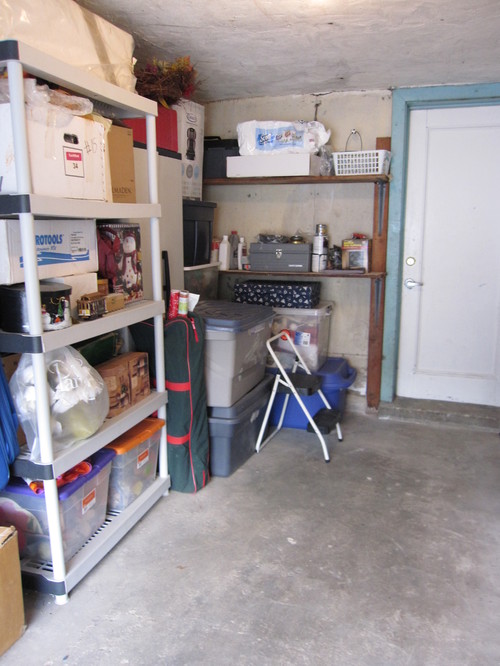 6. If you haven't used it in years, don't move it.
Many items in our garages, attics and basements sit untouched and forgotten for years on end — which raises the question: Why are we holding onto this stuff? If you can't even remember the last time you wanted to use something, get rid of it. Once you've pared things down, items in the storage areas of your home can be packed and labeled for the move.
7. Use an easy labeling system. Try color-coding box labels depending on which room the box will go in, and then number each box. Keep a separate record with a list of the contents of each numbered box. Then, when you are unpacking, you can simply check your master list to see which box you need.
21 Tips for Organizing Your Stuff
8. Clear the outside zones.
There is something really exhausting about having to tackle all of that outdoor stuff at the end of the packing process, yet for some reason this is often the last area to be packed up. Make things a bit easier by giving the outdoor areas of your home a walk-through now, pulling aside anything that's junky, broken or will not be needed at the new place.
9. Stay organized with a moving binder. Info from your moving or truck rental company, to-do lists, your master packing list and a zip-top bag with memory sticks or other computer data backup can all be stashed inside. Closer to your move date, tuck in a folder with current bills, stamps and your checkbook. Make sure you keep this binder with you at all times during the move.
For long-distance moves, you may also want to include flight information and vaccination records if you are traveling with pets.
10. Start a stash of essentials.
There is nothing worse than arriving at your new house and having to scramble to find basics like toilet paper, pajamas and coffee for the morning. Pick a spot to begin collecting all of those little items you will want access to right away when you move (a cleaned-out cupboard works nicely) so you can organize your essentials even as you are still using them.